While visiting Maui, I highly suggest extending your visit to include some of the other Hawaiian Islands. While Maui certainly is beautiful and offers plenty of simply amazing things to do to keep you entertained for the entire duration of your trip, the other islands that make up Hawaii are also quite stunning and deserve to be explored.
If island hopping sounds like something that interests you, then I suggest you include my second favorite island in this state on your trip; Kauai.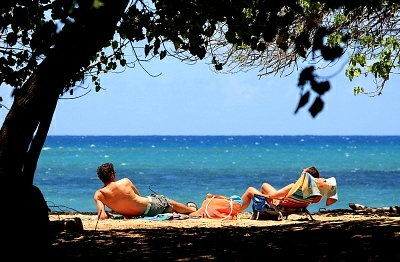 Maui is regarded as Hawaii's 'Magic Isle' and there is a reason why it has been given such a title. Whether you are looking for a romantic place to spend your honeymoon or a place to visit to spend quality time with your partner, whether you are looking for a place to take the family on an unforgettable vacation or perhaps you just want to experience a place that is truly one of a kind, then I highly suggest that you plan a trip to Maui. If you aren't quite sure why you should visit Maui, then read this list of reasons to make your decision a definite.