Top Activities on Lanai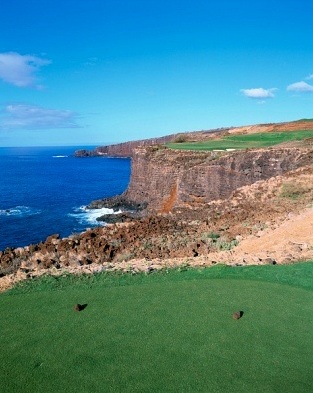 Although the island of Lanai is the smallest in the Hawaiian Island chain, it certainly does not mean that there is any shortage of things to do or see on this island. Lanai offers a completely laid back way of life that is so different from the sometime crowded locations on the other Hawaiian Islands. Since this island is so secluded, you won't have any trouble visiting any of the sights and attractions at any given time of the day, as big crowds just simply aren't an issue. To find out about some of my favorite things to do on Lanai, keep on reading.
Kanepuu Preserve. This nature preserve is located on the western side of Lanai. The preserve is comprised of some 590 acres of land and it is the home of 48 different species of native plants. The Kanepuu Preserve shelters the largest remain of olopua/lama dry land forest that can be found on Hawaii. These types of forests were once what covered all of the dry lowlands of all of the Hawaiian Islands, however, as humans have evolved and the earth has changed, the majority of these forests have been destroyed. The trees that can be found on this landscape include the lama and the aiea, which were once knocked down and used to build canoes, which lead to the deforestation of the lowlands. Hike through this preserve and take in the sheer majesty of the landscape.
Polihua Beach. This beach is situated in North Lanai, across the channel from Molokai. It is truly a unique beach because it is truly secluded. Though the water here is very dangerous, this is a great place to see green sea turtles, as well as humpback whales, or to just walk along the beach and take in the beauty of the island.
Kaunolu Village. Located on the southern edge of Lanai, this village was once the place where King Kamehameha loved to fish. In this village, you will find the remnants of a temple, petroglyphs, as well as the location for the famed "Kehekili's Leap," a 60-foot cliff that warriors would jump off of to show how brave they were.
Lanai City. No trip to Lanai would be complete without a stop in Lanai City. This city is located in central Lanai and is the main hub of activity on the island – though you may be pressed to find crowds and hustle and bustle, because that just doesn't exist on Lanai. Lanai City features restaurants, shops and museums that you can enjoy.