Lanai's Hulopoe Beach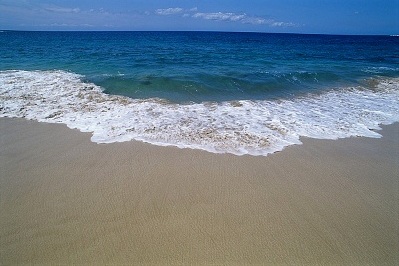 Of course, being an island that is completely surrounded by water, you can expect to find some pretty amazing beaches in Lanai. While all of the beaches have something amazing to offer, no other is quite as amazing as Hulopoe Beach.
Located on Hulopoe Bay, Hulopoe Beach was named the Best Beach in America in 1997. Upon approaching the beach, you can easily see why. The beach is located on the protected Hulopoe Bay and it also serves as the front of the illustrious Four Seasons Resort Lanai at Manele Bay. The beach is not only regarded for its impeccable and incredibly soft white sand beaches, but it is also famous for being the best spot on all of Lanai for swimming and snorkeling. Although the beach is the front of the Four Seasons, it is open to the public, so don't think that you have to spend big bucks booking a room at the resort in order to enjoy the beach.
The Hulopoe Bay is so famed for swimming and snorkeling because of it is comprised of amazing tide pools. These pools, which can be found on the eastern edge of the bay, have been carved from volcanic rock, and they are extremely well protected by the rough waters of the ocean, making them a great place for marine life to call home and an ideal place for humans to get an up close look at this marine life, as well as swim. As the tides roll in over the tide pools, many different types of marine organisms are deposited here. Some of the organisms that you can expect to see include starfish, limpets, sea stars and hermit crabs. You can also see some species of colorful fish swimming through the waters here.
Since the water is relatively warm and calm, Hulopoe Beach is a wonderful place for taking a dip and cooling off. When you aren't playing around in the water or exploring, you can also enjoy spending some time on the pristine white sand beach that hugs the bay. There picnic tables, barbecue grills, as well as restrooms that are outfitted with showers, so you really can enjoy spending an entire day here.
Of all of the beaches on Lanai, I have to say that Hulopoe Beach truly is my favorite. The beach certainly lives up to its expectations and it is a place that I would highly advice you experience while visiting Lanai.