Lanai's Kaiolohia or "Shipwreck Beach"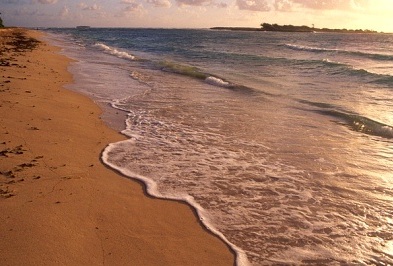 While the island of Lanai is regarded for its natural beauty and laid back way of life, there is also a dark history that the island is infamous for, and that is shipwrecks. Along the northern coast of the island, you will find the famed Kaiolohia, or Shipwreck Beach. While it is the most infamous point on the island of Lanai, it is certainly worth a visit, as it is filled with history and some pretty unbelievable sights.
Kaiolohia, or Shipwreck Beach, acquired its name because, well, you guess it; there have been so many shipwrecks here. It is a small, 8-mile span of beach, but the conditions here are extremely windy and the water is very shallow and rocky, which has lead to the destruction and skinning of several ships throughout history. In fact, you can still see the hull of an oil tanker that was shipwrecked here in the 1940s. This hill sits on the coral reef of Kaiolohia Bay and just out of the water, giving the beach the look of a Hollywood movie set.
Kaiolohia is not only famous for its ghostly past and still visible shipwreck, but it is also regarded for it is also famous for its landscape and some other items of historical significance. The beach is quite pristine and offers amazing views of Maui and Molokai on clear days. You can stroll along the beach and explore the marine life, soak up the sun and just take in the simple beauty of this portion of the island. It should be noted, however, that swimming is not advised, as the water here is quite dangerous (if you could not already guess by the name Shipwreck Beach.)
You can get a glimpse at some ancient history while visiting Kaiolohia, as well. About 200 yards away from the beach, you will find the Kukui Point petroglyphs. These petroglyphs are the markings of ancient native Hawaiians that have been etched into the rocks. They just add to the mystery and wonder of this amazing location.
If you want to visit Kaiolohia, you will need to have a 4-wheel drive vehicle to do so. The terrain is quite rugged and cannot be accessed any other way. Once you make it to the sandy portion of the area, you will be able to park your vehicle, where you can get out and walk the rest of the way to the beach.
For a truly mystical experience, plan a trip to Kaiolohia, Lanai.