History on the Big Island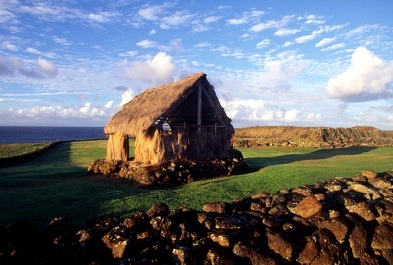 The Hawaiian Islands are ancient pieces of land that sit in the middle of the Pacific Ocean. Long before they were incorporated as one of the 50 states of the United States of America, they were inhabited by ancient tribes from other islands and nations of the South Pacific. While all of the islands of this island chain have deep-rooted histories, it is the Big Island that is home to a collection of some of the oldest and most historic locations. Read on to find out about some of the famous historic landmarks of the Big Island.
Mookini Heiau State Monument. This location is regarded as one of the most sacred locations on the entire island of Hawaii, as this is the birthplace of King Kamehameha; the greatest king that ever presided over the kingdom of Hawaii (back when it was a kingdom.) There is a monument that marks that birth of this great king. Also located on this spot is a 1,500 year old temple, which was once the site of human sacrifice (a little stomach-churning, I know, but fascinating all the same.)
Kealakekua Bay. This is a Marine Life Conservation District and is also the spot where the famous British explorer Captain James Cook first landed on the Big Island – who was coincidentally killed just a year later during a large battle with the native islanders. Here, you will find a large statue that pays tribue to this great explorer.
Puukohola Heiau National Historic Site. This is the site of one of the largest, and more importantly, the last temple in Hawaii. This temple was built under the order of King Kamehameha and was to serve as a structure that would bring the Hawaiian's into great regard with the war god, Ku. This temple was King Kamehameha's attempt to bring together the then un-unified Hawaiian Islands.
Puuhonua o Hanaunau National Historical Park. If you were a felon on the Hawiian Islands years ago, you would seek protection at this location. Today, you won't find any lawbreakers residing here, but you will find temples, ponds and the famous Hawaiian Great Wall. This park encompasses 180 acres of land and is a fantastic location to learn about this history of the Hawaiian people.
The Hawaiian Islands have a deep-seeded history and a strong heritage that span for centuries. If you want to learn about the history and the culture of these islands, the Big Island is absolutely one of the best places to do so.