Family Friendly Activities on the Big Island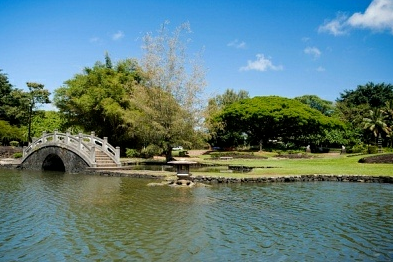 I always like to include some information about traveling with the family in all of my travel blogs, as traveling with the family can not only be extremely rewarding, but it can also be taxing. When you bring people of different ages and with different interests together, it is almost certain that there will be a little bit of squabbling. It is in an effort to help you avoid any squabbling that I provide family friendly vacation ideas. And so, without further ado, this is my post for family friendly vacation ideas for the Big Island of Hawaii.
Kahua Ranch. Kids of all ages and adults alike will enjoy learning about paniolo – Hawaiian cowboys – at the Kahua Ranch in Waimea. At this real life working ranch, you and your family will learn what life is like as a cowboy on the island of Hawaii, try your hands at cowboy life and even get an opportunity to go on a real wagon ride! It really is pretty neat to explore the life of a cowboy on a tropical island.
Ellison S Onizuka Center for International Astronomy. You and your family will be able to explore far away worlds at this amazing astronomy center. Here, you will not only learn about the planets of our solar system, as well as far off solar systems, through the interactive exhibits and the planetarium, but you will also get a chance to look through the powerful telescopes at this center and actually see these other worlds for yourself. This place is sure to leave you and your kids imagining what life is like on other planets.
Liliuokalani Gardens. You and your kids will be able to explore some truly amazing species of plant life at these botanical gardens. You can get up close and personal with so many different species of plants, many of which you have likely never seen before, nor will ever see again. This place is peaceful and Zen and really makes for a great afternoon of family togetherness.
Volcanoes National Park. Not only will your children be amazed, but so will you when you come face-to-face with an active volcano at Volcanoes National Park. Here, you will get to see the most active volcano on earth spewing lava into the sea, creating new land right before your very eyes! This place truly is something that the whole family is sure to love.