Family Friendly Activites on Lanai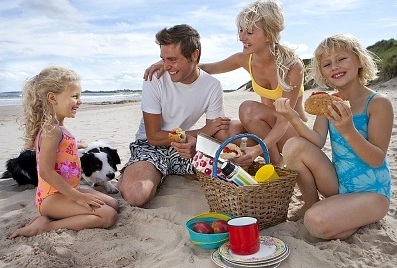 For those of you who have been following me or have visited my blog before, you know that I always like to include a post about family fun activities during your vacation. For those of you who are new to following me, I would like to tell you that the reason why I always include a post about family fun activities for all of the travel destinations that I write about is because traveling with the family can be a bit trying. With so many different age ranges and interests, it can be hard to find things to do that will please everyone. That being said, this is my family friendly activities post for the Hawaiian Island of Lanai. Keep on reading to find out some great things that you can do with your family while visiting this island.
Whale and Dolphin Watching. Just like the waters that surround all of the islands of Hawaii, the waters off the coast of Lanai are frequented by dolphins and whales. You and your family will love having a chance to see these majestic marine animals as they breech and play around in the surf. Books a tour on a chartered boat so that you can your family can see the animals as they swim by. This is truly one of my favorite things to do with my family, no matter what Hawaiian Island I am visiting.
Horseback Riding. If you and your family want to have a chance to explore the natural landscape of Lanai in a truly unique way, plan on go horseback riding. There are several locations that offer horseback riding tours throughout the island. These tours are guided and the guides will take you through some of the amazing landscapes that the island has to offer, including the beaches and the rugged hills. This is a wonderful way to enjoy nature, as well as an unforgettable time with the family.
The Garden of the Gods. Tour the famed Garden of the Gods with your family. People of all ages will be awed by the landscape that seems so foreign to Lanai that can be found here. This is such an impressive location that I visit it each time I come to this amazing island.
Hulopoe Bay. Yesterday, I wrote about Hulopoe Beach and today I will tell you that this is certainly an enjoyable place for you and your family to visit. Everyone will enjoy exploring the tide pools, swimming in the calm waters and just soaking up the sun on the white sand beaches here.