Points of Interest on the Big Island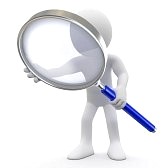 As you may have noticed, I have been talking a lot about Hawaii's Big Island this week and today, I am going to continue talking about it. Just like all of the Hawaiian Islands, the Big Island is just so enchanting and amazing that I want to make sure that I express to you how lovely it is so that you can experience the beauty of the island yourself.
For today, I am going to let you in on some of the major points of interest on Hawaii's Big Island. Again, just like with the rest of the Islands of Hawaii, there are many things to see and do on this island and I want to make sure that, if you are planning a trip here, you include some of the big attractions on your list of things to do. So, without further ado, here are some of the biggest points of interest on the Big Island.
Volcanoes National Park. I know that I have already highlighted this point of interest in previous blog posts, but Volcanoes National Park is just that amazing that it needs to be mentioned several times. At this park, you can actually see a volcano erupting and creating new land before your very eyes. It truly is a sight to behold and something that I highly stress that you do while visiting the Big Island.

Puako Petroglyph Archaeological Preserve. Located on the Kahola Coast, the Puako Petroglyph Archeological Preserve is another amazing site to see on the Big Island. Here, you will find more than one thousand petroglyphs that have been carved into lava rocks. These carvings were created centuries ago by the Native Hawaiians and while the real meaning of the information depicted in the drawings is not known, it is believed that they are records of significant events of the Native Hawaiians.
Hilo. Located along the eastern coast of the Big Island is Hilo. This region is dotted with cascading waterfalls, lush rainforests and stunning gardens. Hilo was one a major farming and fishing region that later turned into the center for the sugar industry and today, it is a bustling area that is teeming with things to see and do. You can tour the rainforests and gardens, shop the markets and meet the people of Downtown Hilo and learn about the history and culture of the island. Hilo is a very popular place to visit and someplace that I would highly advice you to experience.
Of course, there are many other interesting things to see and do on the Big Island, but these are my top three choices.