Popular Maui Attractions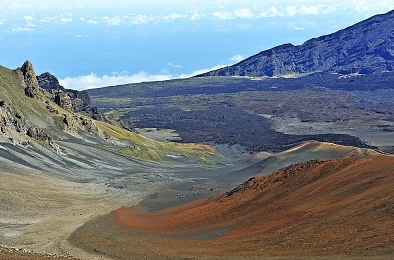 So, you have decided to plan a vacation to the amazing island of Maui. Congratulations! You are going to have an absolutely amazing time! As an avid traveler of the globe and as someone who has visited Maui on several occasions, I have to honestly say that this island has got to be one of my favorite places that I have ever visited. While you are sure to have an amazing time whatever you do, if you want to set yourself up to have a simply amazing trip before you leave, then you may want to include these popular Maui attractions on your list of things to do.
So, that being said, lets start on our list of popular attractions in Maui.
The Road to Hana. The Road to Hana is undoubtedly one of Maui's top attractions. This road winds along the coastline of the island, twisting and turning through lush greenery and offers unbelievable views. While making the trip, there are several places to stop off and enjoy a little side trip, like hiking through the rainforests to see waterfalls and take in the views.
The Pools of Oheo. Also known as the Seven Sacred Pools (though there are many more than seven pools,) this is also top on the list of popular attractions in Maui. These pools are located at the end of the Road to Hana and are made up of waterfalls that flow to create stunning pools of water. You can swim here, or just take in the beauty.
The Haleakala Crater. The Haleakala Crater sits on top of the mountain of the same name. It is the highest point on Maui and it offers simply stunning views of the island. There is a National Park here that you can tour, or you can simply sit on top of the mountain and feel as if you are sitting on top of the world as the clouds come in below you. Watching the sunrise is a very popular thing to do here.
Ka'anapali Beach. While any beach that you visit in Maui will certainly be stunning, you are not able to access the water at all of them, as the water can be just too rough to handle. However, at Ka'anapali Beach, you will find that the water is calm enough to play in and that the beach is nice and smooth, allowing for great sunbathing and exploration.
So, there you have it; a list of some of the most popular attractions in Maui