Kauai Hotels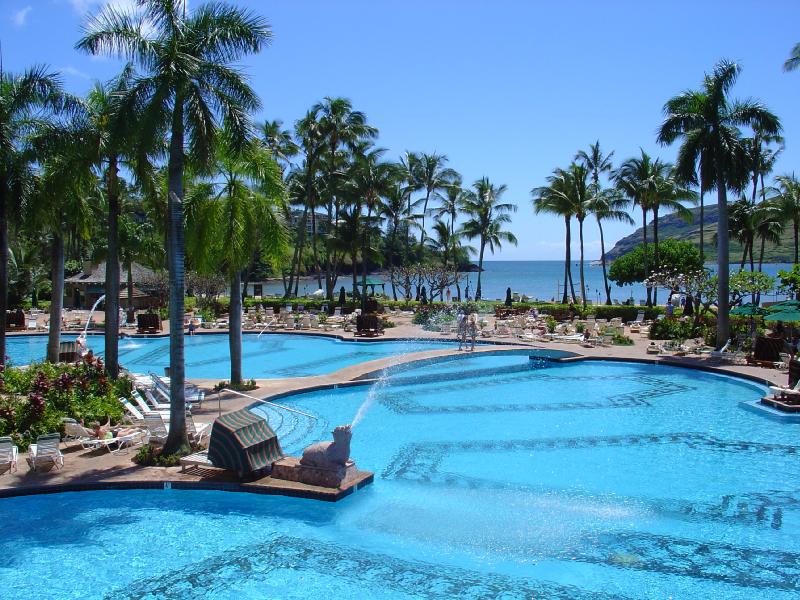 While Maui is certainly a magical island, it is only one of the beautiful islands that make up the island chain known as Hawaii. If you are planning a holiday to Maui, I highly suggest that you take full advantage of close proximity to the other Hawaiian Islands and do a little island hopping.
Kauai is one of my other favorite Hawaiian Island's to visit. It features just as many breathtaking sites and attractions; however, it is a bit less developed than Maui, which means that you can expect to have a little bit more of an intimate experience with the nature, as well as with the person you are traveling with. Just because the island is a bit more remote, however, doesn't mean that you won't find first class accommodations. While staying in Kauai, consider staying in one of these stellar hotels.
Grand Hyatt Kauai Resort and Spa. The Grand Hyatt Kauai Resort and Spa is a Four Diamond hotels that offers luxury accommodations that are surrounded by the tranquil serenity of Kauai. You can swim in the Pacific, find respite and rejuvenation at the on-site spa and explore the nature that surrouds the island at the nearby attractions. The hotel hosts an authentic luau that allows you to get a taste of Hawaiian heritage.

Kauai Marriott Resort. This hotel meets the waters of the Kalapaki Bay, making it an ideal location to enjoy the sand and surf of this Hawaiian island. This hotel boasts one of the island's largest swimming pools, a golf course, a spa, on-site dining and even specialized activities that are designed specifically for the kids. Mom and Dad can get a break too, at the hotel bar and lounge.
Kauai Sands Hotel. If you want to experience a real remote location, then you will want to stay here. This hotel lies on a mile stretch of beach, but just because it is remote does not mean that it doesn't boast luxury. The guest rooms are outfitted with every amenity that you could ever want or need. You can splash around in the waters of the ocean, or you can take a dip in one of the two swimming pools. There are on-site restaurants and bars, where you can enjoy fine food and spirits. This is the perfect location to call home during your stay in Kauai.
If you are extending your Maui adventure to include the island of Kauai, then I highly recommend these locations for your accommodations.