Hawaii's Big Island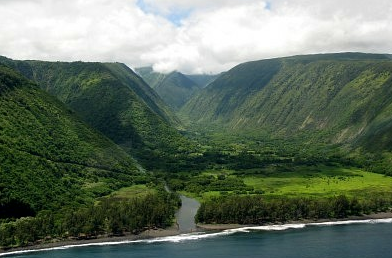 Where else on earth can you see snow-capped mountains and hot molten magma flowing into the sea in one place? Why, Hawaii's Big Island, of course. On your Maui adventure, consider checking out some of the other islands of the Hawaiian chain, such as the Big Island.
All of the islands of Hawaii are truly amazing and offer something completely unique – and the Big Island is no different. This island is also called Hawaii, the same as the state, so in order to avoid confusing this island with the entire state, it has been dubbed "The Big Island;" and it certainly is a fitting name. The Big Island is about twice as big as the rest of the Hawaiian Islands combined, making it a truly huge expanse of land in the middle of the Pacific Ocean. In fact, the island is so big that you will find all of the climates experienced in the world, except for two – deserts and arctic regions.
The Big Island truly has something to offer everyone. Since it is so large, you can be in a large resort area, bustling with tourists and big attractions one minute and a small, remote town filled with folk lore and natural beauty the next. Everyone from those who are looking for extravagant vacations filled with spas and golf courses, to those who are more interested in a quiet and quaint island adventure will find something that will please them on the Big Island.
No matter what your interests are – luxury or solitude – you will absolutely appreciate the natural beauty that can be found on this island. If you want to really see how the Hawaiian Islands were formed (and are still being formed today,) then take a trip to Hawaii Volcanoes National Park, where you will be left awe-inspired as you watch hot magma pouring out of the center of the earth and into the Pacific. Along the Hamakua Coast, you will be able to explore lush tropical rainforests that are home to unbelievable animals and plants. At Punaluu Beach, you will be amazed by the jet black sand beaches that were made by the volcanoes. You will also be enchanted by the mystery and wonder that surrounds this island when you visit some of the sacred historical sites.
Yes, if you are looking to add even more amazement and wonder to your Maui adventure, then you will certainly want to check out the Big Island on your trip.