Top Maui Gardens
Maui is famous for its lush landscape and within this lush landscape lays amazing gardens filled with breathtaking flora. If you're planning a trip to the "Magic Isle," be sure to explore some of the top Maui gardens to gain a real appreciation for the nature that abounds this island.
Garden of Eden
If you're traveling the Road to Hana, stop off and explore the Garden of Eden. This botanical garden and arboretum is filled with lush foliage and a variety of species of birds. While visiting this top Maui garden, stroll along meandering paths, view breathtaking waterfalls and exotic flowers and trees. You'll also have an opportunity to get up close and personal with different types of birds, including peacocks and parrots. For more information about this top Maui garden, visit mauigardenofeden.com.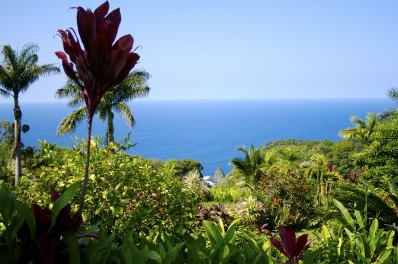 Kula Botanical Garden
Kula Botanical Garden is another top Maui garden. This botanical garden is located on the slopes of the Haleakala Volcano and boasts and array of tropical flowers, waterfalls, a koi pond and rock formations. There is also an aviary, where you can view different species of tropical birds. A carved tiki exhibit was recently added to this top Maui garden. When you're done exploring the gardens, sit back and enjoy the view on the large deck while munching on a snack, or purchase souvenirs at the gift shop. To learn more about this top Maui garden, visit kulabotanicalgarden.com.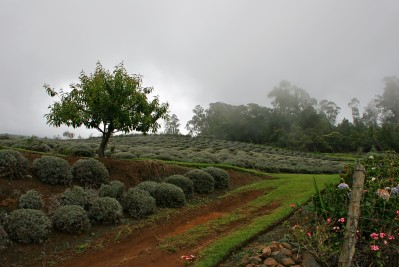 Kahanu Garden
This National Tropical Botanical Garden sits along 500 acres of Hana's rugged shores. This top Maui garden features two distinct areas; a small forest of breadfruit trees and the Canoe Garden. The former is home to the largest amount of breadfruit tress in the Pacific and the latter houses plants that the Polynesian settlers brought to Hawaii. The intent of this garden is to preserve the history of Maui's natural landscape. For more information about Kahanu Garden, visit ntbg.org.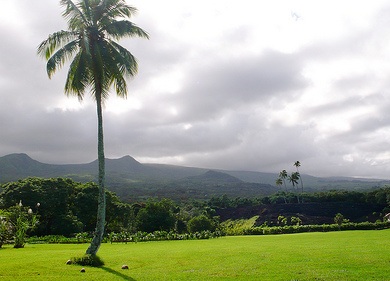 The diverse landscape that makes up Maui is one of the splendors of the "Magic Isle" and among the most impressive features is the bountiful flora. At the top Maui gardens, you'll be able to not only observe this lush flora, but you'll also experience striking scenery, wildlife and gain a sense of peace and tranquility – a part of the "magic" this island is regarded for.