Top Maui Beaches
Being surrounded by the brilliant blue waters of the Pacific Ocean, it's fitting that one of the things that Maui is most famous for is its amazing beaches. Whether you want to simply soak up the sun or you want to play in the surf, the top Maui beaches are just the place to satisfy your desires.
Kaanapali Beach
This four mile stretch of gold sand beach is regarded as one of the top Maui beaches. Lie on the beach and soak up the sun. Jump in the warm, calm waters and observe the schools of colorful fish while snorkeling (the best spot for snorkeling is said to be near Black Rock.) Stroll along the paved walkway and do some shopping at the Whaler's Village Shopping Center or grab a bit to eat at one of the restaurants.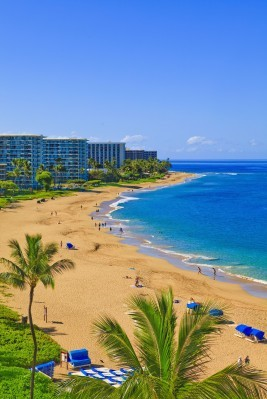 Waianapanapa State Park
Experience black sand beaches set against bright blue water at Waianapanapa State Park. This 120 acre top Maui beach is located in Hana and features a shoreline hiking trail, cabins and a picnic area. While strong currents and rip tides make the swimming at Waianapanapa State Park unsafe, it is an ideal place to enjoy a picnic, explore nature and bask in the beauty of Maui.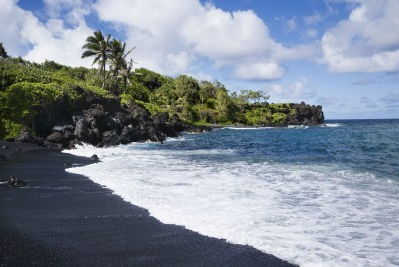 Hamoa Beach
Also located in Hana, the Hamoa Beach is a favorite among sunbathers and water lovers alike. This top Maui beach features gray sand and sits below black lava sea cliffs. If you enjoy surfing, boogie boarding or body surfing, then this is a beach for you; the offshore breaks roll in, creating ideal conditions for these activities.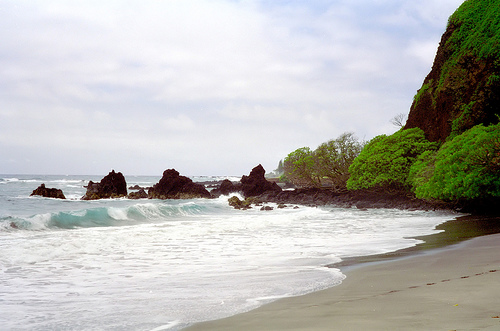 Kapalua Beach
This top Maui beach offers a calm environment on which you can enjoy a seaside escape. The beach is crescent shaped and protected from high winds and strong currents by two lava rock walls. Soak up the sun on the soft, gold sand or explore the waters while swimming, snorkeling or kayaking.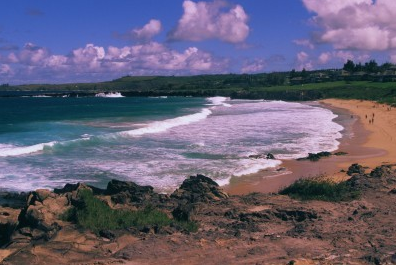 A trip to Hawaii's "Magic Isle" is not complete without visiting one of the beaches. While you can visit any of the beaches that surround the island, visiting one of Maui's top beaches will make your beach experience all the more enjoyable and memorable.