Things to do on the Beaches of Maui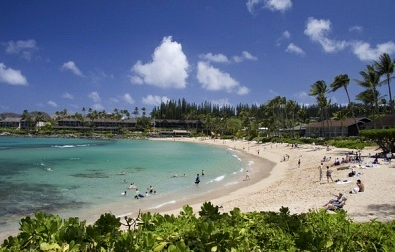 Being that Maui is surrounded by the brilliantly blue and crisp waters of the Pacific Ocean, it is no wonder that this island is home to some of the best beaches in the state of Hawaii, if not in the entire world. If you are visiting Maui, I am more than sure that you plan on enjoying spending some time on the many beaches that can be found here – and if you aren't planning on visiting the beaches, then I highly suggest that you do. In case you are wondering how you can enjoy the beaches of this amazing island, I have created this little list of ideas for you.
Soak up the Sun: Well, of course, one of the things that you can do on the beaches of Maui is simply soaking up the sun. This island experiences sunny skies and warm temperature almost constantly, making soaking up the sun on the beaches a popular activity. Spread out a towel or set out a blanket and just park yourself in the sand and enjoy as the rays of the sun warm you.
Play in the Water: The water that hugs the beaches of Maui is so inviting – and there are several ways that you can enjoy it. You can simply dive in and go swimming or play around. You can go snorkeling or scuba diving and check out the marine life. You can ride the waves on a surf board, boogie board or while body surfing. You can also play in the water in a kayak, on a jet ski or on any other form of water craft.
Horseback Riding: There is something so romantic and magical about riding a horse along the beaches of Maui. Not only do you get to experience the majesty of these animals, but you get to take in the sites of the beautiful beaches, as well.
Exploring: Let your inner explore out while visiting the beaches of Maui. Hike around and see what you can find. Shells, black sand, waterfalls and amazing rock formations are just some of the things that you may find.
Have a Picnic: Enjoy eating al fresco on the beaches of Maui. Back a basket with some easy to eat finger foods and spread out a blanket. Enjoy dining while taking in the beautiful views and while listening to the crashing of the waves. This is a truly romantic way to spend an afternoon or evening with a significant other.