Maui Helicopter Tours Hawaii
While taking in the beauty of Hawaii's "Magic Isle" by foot is certainly unforgettable, experiencing it from above is even more unforgettable. Soaring above the island, you'll have a bird's eye view of the island and see the island in a completely different way. There are several companies that offer Maui Helicopter Tours Hawaii, so booking this type of excursion isn't a difficult task. Just be sure to take your camera along to capture those breathtaking views.
Blue Hawaiian Helicopters
Since 1985, this company has been offering Maui helicopter tours Hawaii. The company offers state-of-the-art helicopters that feature Eco-Star "quiet technology," offering comfortable and less noise-obtrusive tours of the island. Blue's helicopters also feature 4-camera DVD in-flight recordings and two-way communication with the pilot. The company offers a number of tours, including the West Maui Mountains, Molokai, Hana and Haleakala and complete island tours. Book in advance and take advantage of online discounted rates at bluehawaiian.com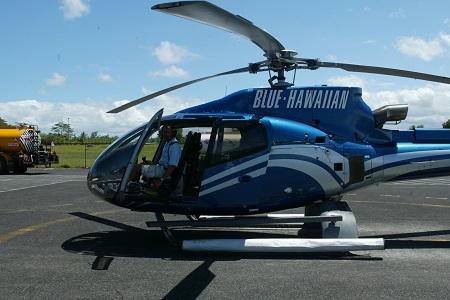 ALEXAIR
ALEXAIR claims to be the number one helicopter tour company in Maui for 38 years. This company offers state-of-the-art helicopters with highly trained pilots, who will not only show you the sites of the island, but will also provide you with detailed information about the sites. Booking a tour with ALEXAIR, you will enjoy the awe-inspiring views of Haleakala Crater, Iao State Park and Maui's coastlines. The company also offers tours that include views of nearby Molokai. Book your trip online at helitour.com to take advantage of ALEXAIR's promotions and discounted rates.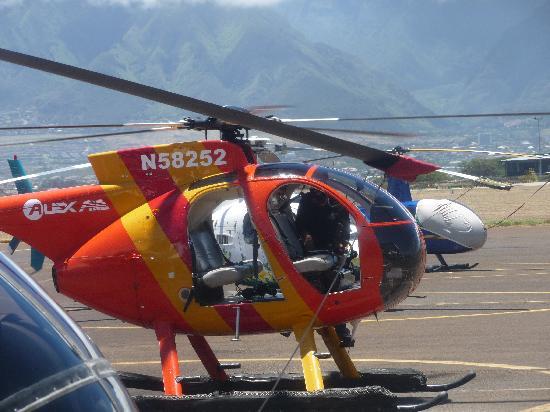 Air Maui
Regarding itself at the "limousine service" of the Maui helicopter tours Hawaii industry, Air Maui provides spacious, comfortable and safe helicopters for their tours and friendly and knowledgeable pilots to guide your tour. On an Air Maui tour, you will delight at the sights of the lush slopes of the state's National Parks and valleys, wonder at the impressiveness of Haleakala and fly next to some of Hawaii's most breathtaking waterfalls. The company also offers tours of the nearby island of Molokai. Book your Maui helicopter tour online to take advantage of the lowest prices on the web. Visit airmaui.com for more details and information.
Soaring high above the stunning landscape of Hawaii's "Magic Isle" will surely leave you speechless and leave a lasting impression. Book one of the Maui helicopter tours Hawaii to have an experience of a lifetime.