Family Friendly Kauai Activities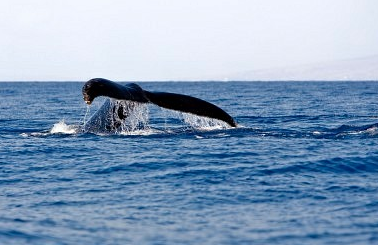 Traveling with the family can be a rewarding and enjoyable experience, but it can also present its challenges. Sometimes it can be difficult to keep the children entertained and sometimes all mom and dad want to do is take in the sights and relax. If you are traveling to Kauai with your family, don't fret about those potential awkward or painful moments; here is a list of activities that are sure to please every member of your party.
Whale Watching. As the humpback whales make their migration from the warm waters of the south to the food-filled waters of the north, they travel past the islands of Hawaii and can be seen just off the shores. People of all age are sure to be delighted by a whale watching excursion. Gather the family and jump onto a whale watching cruise, where, from the months of December through May, you are sure to see humpback whales breeching and playing in the water. This beautiful creatures are surely a sight to behold.
Surfing. Surfing is another activity that people of all ages will enjoy trying. Whether the members of your family are skilled surfers, or they are just trying out the sport for the first time, the island of Kauai is a great place to partake in this sport. Kauai is a popular destination for surfers, with spots like Poipu Beach and Hanalei Bay, you and your family are sure to catch some great waves. If you are just learning, there are surf schools with professional instructors who will provide you with lessons.
Take in a Show. Live entertainment abounds on the island of Kauai and is sure to please and delight all of those in your party. Check out a traditional luau, where you can see authentic hula dancers perform and hear authentic Hawaiian music being played and dine on traditional Hawaiian delights. If you want to see a comical performance, stop in at the Oceanside Theatre, where you can see a professional theatre production.
Garden Exploration. Kauai has been coined the "Garden Isle," so you can only imagine the amazing gardens that can be found here. Take your family on a hike through the wonderful gardens, or have a thrilling adventure while ziplining over them. Either way, you and your family are sure to marvel at the beauty of the flora that can be found throughout this island.
The island of Kauai has excellent adventures that will please both young and old.